Options | User Interface | GEO5 | Aide contextuelle
Options
"Options" dialog window allows to set some of the program's special functions (Input, Copy to clipboard, print view, etc.).
The "Options" dialog window is opened from the control menu (items "Settings", "Options").
The window contains individual tabs (number and content may vary depending on the program), which allow to specify corresponding settings.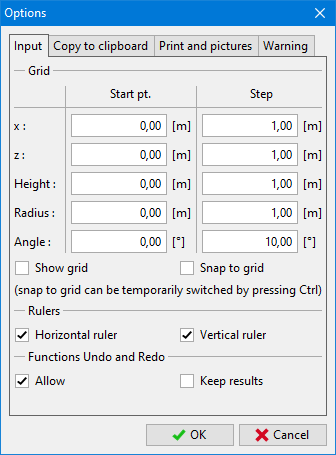 Dialog window "Options"