Stage Settings | Program Gravity Wall | GEO5 | Aide contextuelle
Stage Settings
The "Stage settings" frame serves to input settings valid for a given construction stage.
The selected design situation determines the safety coefficients to be used in the analysis of a given construction stage.
The frame view depends on the selected verification methodology.
Next, the frame serves to specify the pressure type acting on a wall based on the allowable wall deformation. Providing the wall is free to move, the active pressure is assumed, otherwise, the pressure at rest is used. The third option enables to load the wall by increased active pressure.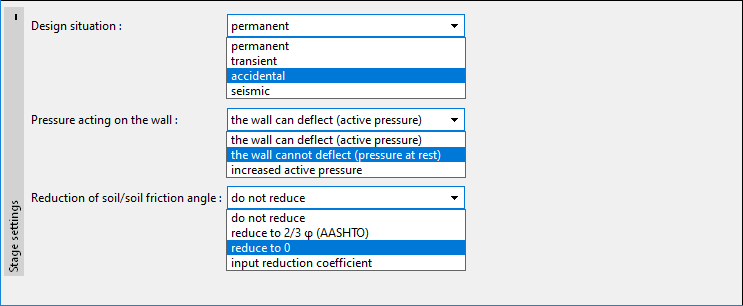 Frame "Stage settings"